Currently there are:
• The last two building lots, at $115k and $135k (includes 80 shared acres, tractor, greenhouse, truck, and other equipment and infrastructure).
• The houses are sold, and short term rental is no longer available.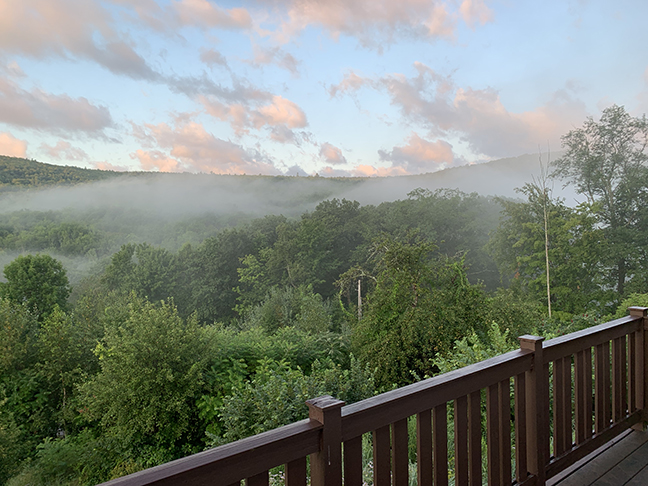 Contact us for questions about Stowe Farm. We will help you discover if our community is a good lifestyle for you and your family, schedule a visit, and help navigate the steps to moving here.
RENTAL
The houses are all sold and we no longer have short term rentals available. The best way to experience cohousing is to join us for events, coffee klatches, gatherings, potlucks, and work parties. The pandemic is still limiting these events.
Email us here.