Currently there are three building lots, starting at $113k (includes 80 shared acres, tractor, greenhouse, truck, and other equipment and infrastructure), and one 3-bedroom house, $429k.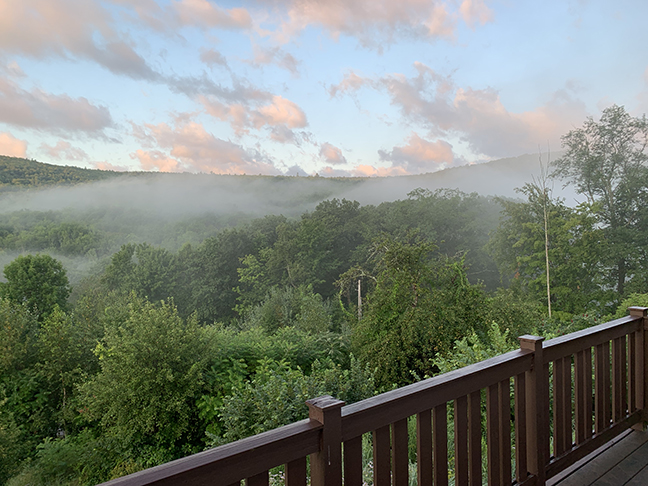 Contact us for questions about the lots, house, and/or how to begin learning about our community and if Stowe Farm is a good fit for you and your family. If you leave your phone number, and a good time to talk, we will call you.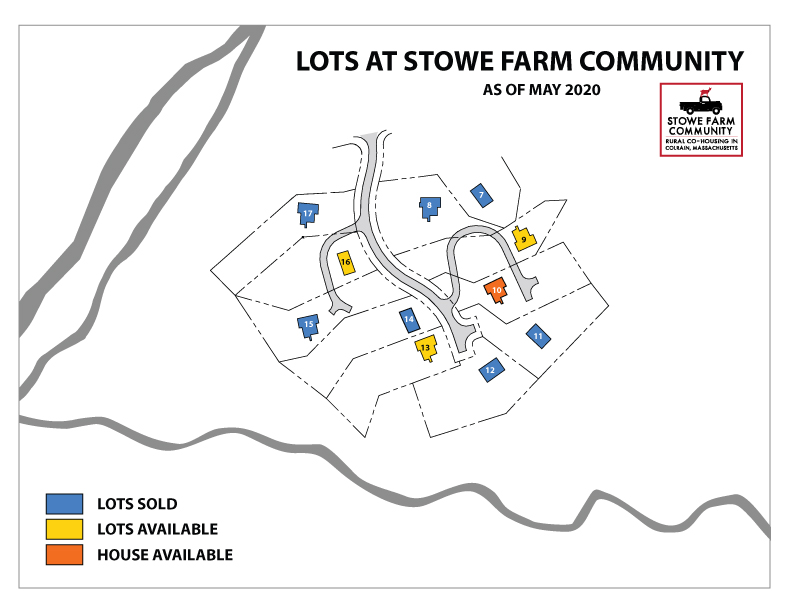 SHORT TERM RENTAL
The owners of the house for sale are offering short term rental. If you are considering moving to Stowe Farm Community, this is an opportunity to be here, and as Jim says, kick the tires. You can see if we are a good fit and if you want to build a house and call this home. The best way to experience cohousing is to join in our coffee klatches, potlucks, and work parties (after pandemic).
LONG TERM RENTAL
There is also a possibility of long term rental while you or someone else is building your house.