When Ed and I moved to Stowe Farm Community we were impressed by the hiking trails that we have direct access to going up into VT through a beautiful section of MA State Forest.
There is even a small historic cemetery with slate stones dating back to the revolution.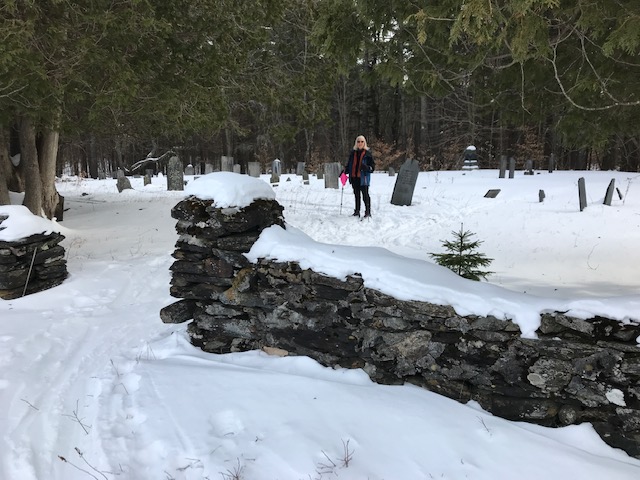 Here we are enjoying some cross country skiing for the fourth time this year on the unplowed forest roads that are groomed by a small group of snowmobilers for all to enjoy all year round.

Written by Emma. Photos by Ed.