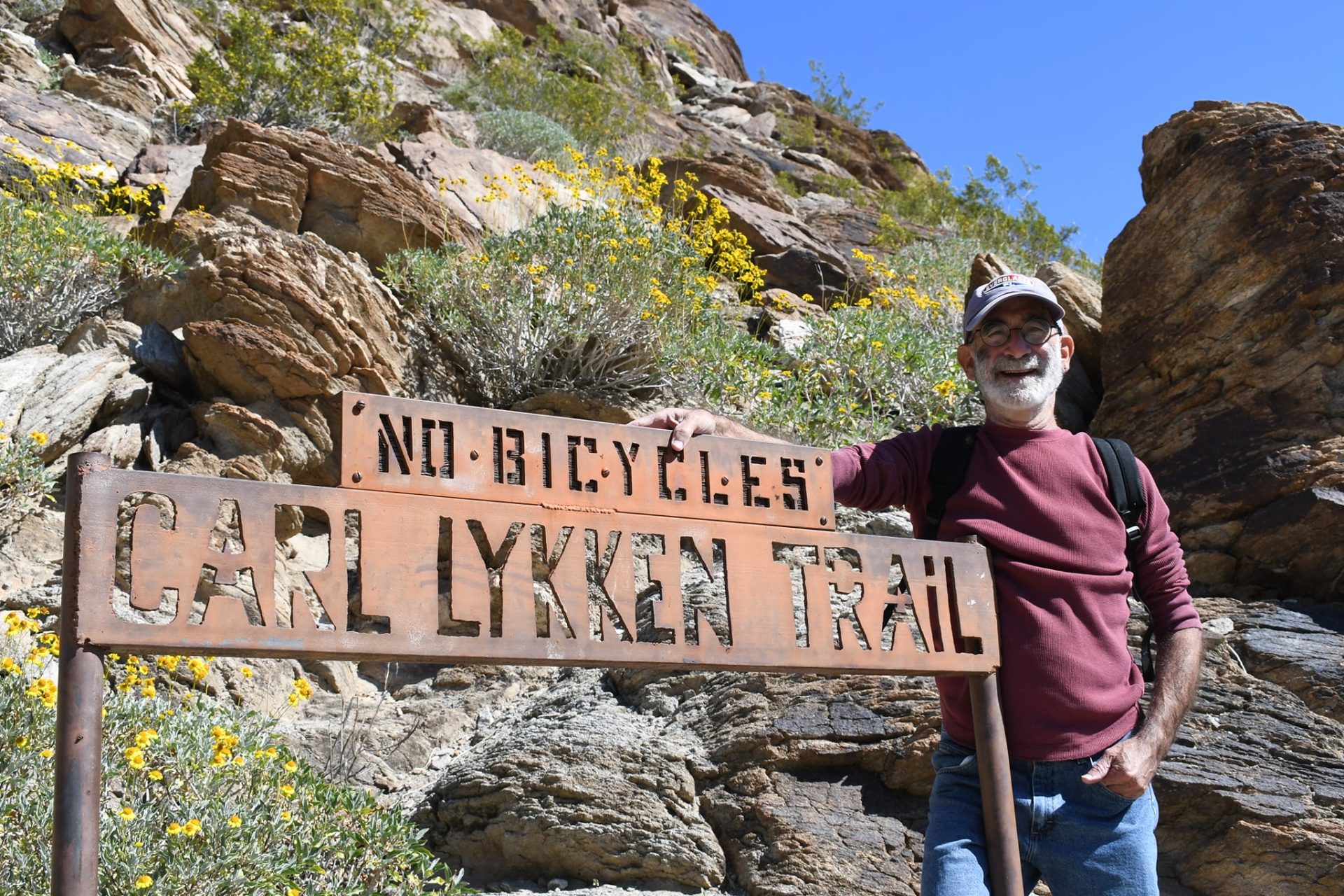 Charles is living the life that he's been dreaming about since we, at Stowe Farm, have known him. He generously gave away most of his belongings, sold his house at Stowe Farm to Jonathan, Jenny, and Peter, and has been on his great adventure for 4 months. We miss Charles, but are so happy for him! He said that we could share this letter that he sent us last month:
Hi Everyone,
Today marks 3 months since I left Mass and began my journey so I think it's time I finally update everyone on my journey.
Currently I'm in Puerto Vallarta visiting with my cousin from Little Rock who has a condo here.
I won't tell you that its been sunny and delightfully warm every day. LOL
My journey has been going well for the most post. Living out of my car had become a challenge. More about that a little later.
I left Mass on Nov 1st and made my way down to Atlanta after visiting with friends along the way. From Atlanta, I went on to Myrtle Beach for 1 week. Then I traveled down the coast of GA to Jacksonville, FL. From Jacksonville, I stay a week at a gay campground in central FL. For Thanksgiving I was with another cousin in Jenson Beach, FL. From there I went to the Everglades for 5 days, then made my way up the west coast of Florida, across the Panhandle, into southern AL, MS and LA where I spent a few days in New Orleans. For Christmas through New Years I stayed at a gay campground in Central Texas called Rainbow Ranch. What a delightful place and a great community of people, similar to my CampCamp community.
I then spent 5 days in Big Bend National Park, made my way into NM, visiting Guadalupe Mountains National Park and Carlsbad Caverns. I stopped in Albuquerque for a night. I lived there in 1977 & 78 when I was in the Air Force, but I didn't recognize anything familiar. From there I went to Taos, NM. Friends from Little Rock have a home there and invited me up. I then made my way into Arizona and Phoenix.
All along the way I camped out, visiting with various CampCamp friends and if need be, stayed in hotels. I've been through 18 states and visited many National Parks, Monuments, State Parks, and a National Seashore. I ate allegator for the first time. I've seen manatees up close and pink flamingos flying in the wild. I've made many new friends. I've been awe struck by the majestic beauty of the places I've driven through and visited.
While at Big Bend, the weather turned quite cold, even that far south and didn't really warm up at all as I traveled into NM. I ended up staying just about every night in hotels and eating at restaurants which I wanted to avoid. That is when I decided that I needed to make a big change how I'm living while on this journey and decided to buy an RV or a camper trailer.
While in Phoenix, I found a trailer that I really liked. It is a 2021 Gulf Stream Vintage Cruzer. While it is only 1 year old, it looks like its from the 1950's and is freaking adorable. It's a bit bigger than I wanted, but will be very comfortable to live in as I continue traveling. It has a queen size bed, a full bathroom with a shower stall, propane stove with oven, microwave oven, propane heat, and a refrigerator and water heater that runs on both propane and electricity. And it has a lot of storage compartments. Of course my little Honda Fit won't be able to pull it so when I return to Phoenix next week I'll need to buy a pickup truck to pull it.
I'm staying in Phoenix till the end of Feb then I'll continue on to Palm Springs, Joshua Tree Nat'l Park, and Death Valley through March. At that point I'll probably continue North then East as the weather improves in spring. I'm expecting to be back in Mass and New England in May.
I'm finally settling into this nomadic lifestyle. While living out of my car and tent has a certain romantic notion about it, now that I have a trailer I think it will get even better. At times I feel I haven't had the personal growth I was expecting, but I'm accomplishing something that many people can only dream about. However, the one thing that is has become incredibly clear to me is that how immensely  enjoyable it has been that I don't have to fight with or justify anything I'm doing with any family member. For the first time in my life I can focus on what I need and not concern myself with what my family thinks I should be doing. I'm truly doing what I've always wanted to do.
I have so many pictures that I want to share, that it is difficult to decide which ones to send. But I've been posting them on Facebook. I don't have a blog yet, that will come at some point. But for those who are not on Facebook perhaps you can have someone who is on Facebook show you my pictures that I've posted.
I hope everyone is well and staying warm in what appears to be a stormy winter season.
I miss you all and Colrain but I'll be back in the spring.
Be well…
Sincerely,
Charles