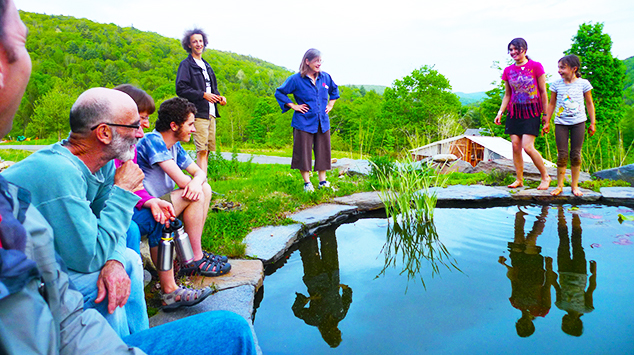 A short description of cohousing: People living together in neighborhoods designed for community interaction and personal privacy.
A few quotes from folks living in cohousing: "…both momentous and ordinary." "…fun, cooperative, friendly, challenging, supportive, thrifty, sometimes annoying, but I love it!" "…after parenting, the single greatest personal growth opportunity."
These quotes are from CohoUS (The Cohousing Association of the United States), a great site to learn about cohousing. This nonprofit is spreading the word about cohousing, and shifting the culture toward a new American dream where every home is surrounded by caring, collaborative neighbors who use less of the earth's resources while living an abundant life.
Some of us just returned from the National Cohousing Conference in Portland, OR. They had to cut off the registration at 560, up from the few hundred who were at the last conference that we attended several years ago. This lifestyle which first became popular in Denmark, now has 165 cohousing communities in US and 140 new communities forming!
We recommend reading Ben Brock Johnson's NPR article about cohousing: The Case For Cohousing: Where Responsibilities Are Shared And Life Is A Little Less Lonely
Directions to Stowe Farm Community