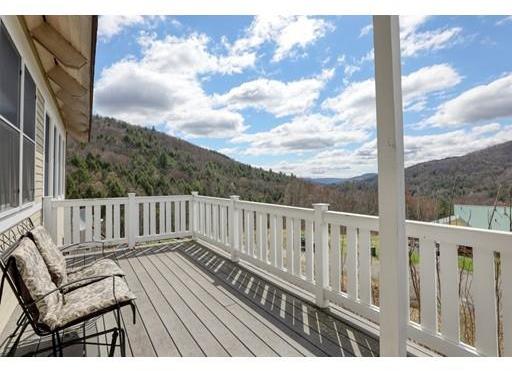 3-BEDROOM HOUSE FOR SALE, $429,000
The house was built in 2010 and, like the other houses in the Stowe Farm Community, it is energy-efficient, sunny and warmed by the sun from being south-facing. The house uses geothermal and radiant heat, has white oak and cork flooring, and a back-up Generac generator.
Let Jim know if you want to schedule a time to see the house and contact Nancy for questions about our community.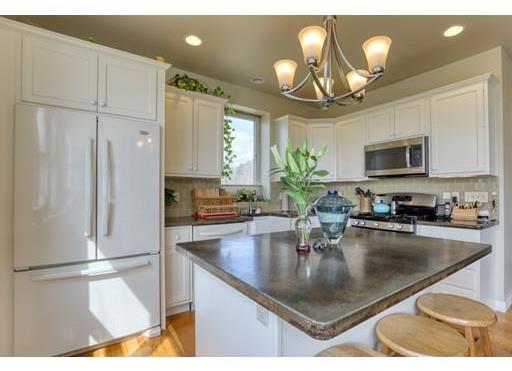 The first floor of the house has an open floor plan that includes a living room and dining area with glass doors to both a deck and a screened-in porch, all overlooking North River Valley. The open floor plan continues to the kitchen with a center island, white cabinetry, farm sink, decorative concrete counter tops and pantry off to the side. The main level offers single-floor living, with a master bedroom, full bath and accessible shower. The lower level has another master bedroom with full bath that also includes an enclosed shower. The third bedroom can be used as an office and has a private deck. The modest fees of the Stowe Farm Community Home Owner's Association provides for, among other things, snow plowing and road maintenance while sharing in the conservation land that includes meadows, gardens, and forest.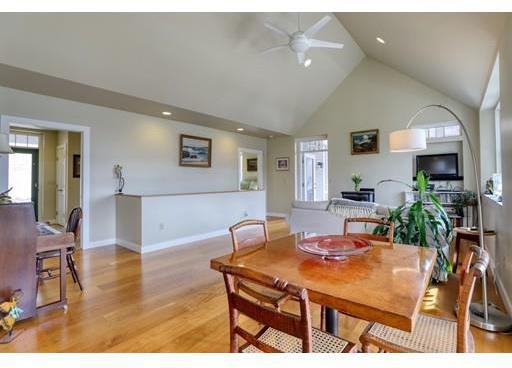 It would be impossible to build a comparable house at the asking price. More information about the house.
SHORT TERM RENTAL
The owners are offering short term rental. If you are considering moving to Stowe Farm Community, this is an opportunity to be here, and as Jim says, kick the tires. If available, you can see if we are a good fit and if you want to build a house and call this home. The best way to experience cohousing is to come to one of our distanced coffee klatches, potlucks, and work parties.
LONG TERM RENTAL
There is also a possibility of long term rental while you or someone else is building your house.
If you are interested in any of these possibilities, contact us.